After lengthy delays, the United Nations Human Rights Office finally published a database of businesses that have been profiting from Israel's illegal annexation and settlement activity in the West Bank. The UN High Commissioner for Human Rights, Michelle Bachelet, announced here that 112 major companies had been identified as operating in Israeli settlements in ways that violate human rights.

The UN 'Advance Unedited Version' of the report (12 February 2020) lists those companies.
One of them is the Israeli Supermarket chain

Shufersal

that sells "Peace and Love" Ben & Jerry's ice cream in Israeli-Jewish settlements. The UN Human Rights Commission lists nine criteria (listed activities) compiled by the fact-finding mission for inclusion in the report; Shufersal came under activities (e) and (g), where
Activity (e) is the provision of services and utilities supporting the maintenance and existence of settlements, including transport;
Activity (g) is the use of natural resources, in particular water and land, for business purposes;
See: www.vtjp.org/icecream/MoreNews.html#A38 and https://www.vtjp.org/icecream/MoreNews.html#A40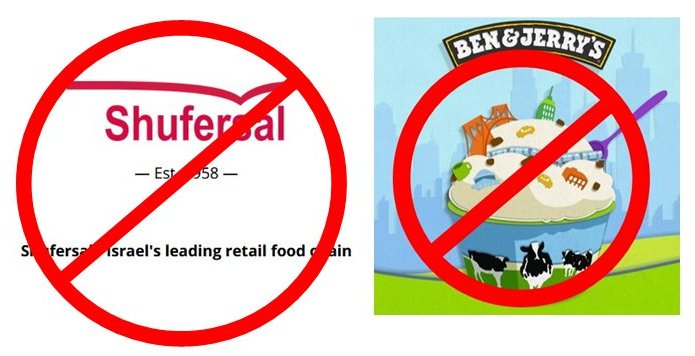 There is an unholy alliance between Ben & Jerry's, their corporate owner Unilever, and the supermarket chain Shufersal. The Ben & Jerry's franchise in Israel makes ice cream using the recipes, branding, and images provided by Ben & Jerry's in Vemont to profit from Shufersal's sales in Israel's illegal settlements.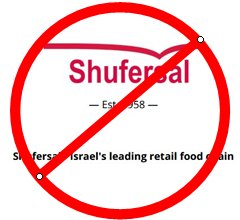 About Shufersal:
It is Israel's longest-standing supermarket chain - whose first branch was launched in 1958.
About

Social Responsibility

they state:

Shufersal has fully adopted the values of corporate social responsibility (CSR) vis-à-vis all its stakeholders: customers, suppliers, employees, the community, and the environment.


The company has 238 supermarket branches. In addition, it engages in income-generating real estate, leasing commercial centers and other properties. It has branches in Mishor Adumim, which is the industrial zone of the West Bank settlement of Ma'ale Adumim and in the settlement of Ariel, as well as in Gilo, which is an Israeli settlement neighborhood in Occupied East Jerusalem. The company's sub-chain, Yesh Supermarkets, has branches in additional West Bank settlements including Modi'in Illit, Ariel, Bithar Illit and in Ramat Eshkol, which is an Israeli settlement neighborhood in Occupied East Jerusalem.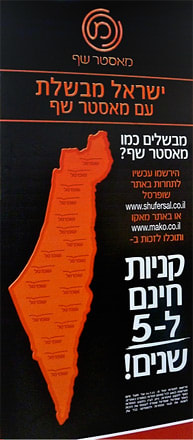 The one-state map of historic Palestine (where is that Green Line?) displayed by Shufersal shows their stores throughout Israel and the Occupied West Bank, as if Palestine and Palestinians do not exist, only a Jewish State exists between the Mediterranean and the Jordan River.

Products manufactured in West Bank settlements are marketed under the brand name Shufersal. For example, in May 2015, they launched a line of branded milk, cream, chocolate and cheese from milk produced in the Occupied Golan, by Ramat Hagolan Dairies. (Adapted from https://whoprofits.org/company/shufersal) also see https://icecream.vtjp.org/settlements.html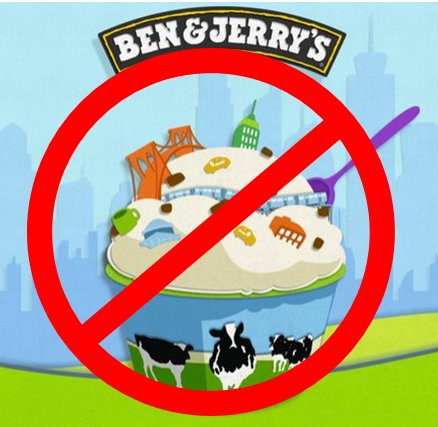 About Ben & Jerry's (owned by Unilever)
As one of the iconic leaders of the 'values based' business movement, their Social Mission Statement trumpets a

progressive, nonpartisan social mission that seeks to meet human needs and eliminate injustices in our local, national and international communities

and states the mission:

To operate the Company in a way that actively recognizes the central role that business plays in society by initiating innovative ways to improve the quality of life locally, nationally and internationally.


Ben & Jerry's is Against Racism but seems to ignore the inherently racist nature of Israel's Apartheid state.

Ben & Jerry's essentially ignores their 'social mission' with regard to Palestine (they are 'Progressive except for Palestine'). Their factory in Israel makes ice cream that is sold in Shufersal supermarket stores in illegal, Jewish-only settlements (colonies) in the Occupied West Bank and East Jerusalem. They claim they have no control over the distributor of their products. If so, they should either take over the distribution or close the factory. Business ethics impose responsibility over the entire product chain – to keep it 'clean', a company can't deny responsibility once the product leaves the factory.


About Unilever

(the corporate owner of Ben & Jerry's)
Unilever is a British-Dutch transnational consumer goods company co-headquartered in London, England, and Rotterdam, Netherlands. Unilever is one of the oldest multinational companies; its products are available in around 190 countries. Unilever owns over 400 brands, with a turnover in 2017 of 53.7 billion euros, and thirteen brands with sales of over one billion euros.
Its website states:

We are committed to ensuring that human rights are respected, upheld and advanced across our operations and value chain, wherever we do business.




The Human Rights Commission Report


The UN 'Advance Unedited Version' of the report (12 February 2020) is titled "Database of all business enterprises involved in the activities detailed in paragraph 96 of the independent international fact-finding mission to investigate the implications of the Israeli settlements on the civil, political, economic, social and cultural rights of the Palestinian people throughout the Occupied Palestinian Territory, including East Jerusalem"
It lists several familiar names of companies that have business ties with West Bank settlements.

Airbnb Inc.
Booking.com B.V.
Expedia Group Inc.
General Mills Israel Ltd. https://globalresponsibility.generalmills.com/HTML1/tiles.htm
Mekorot Water Company Ltd.
Motorola Solutions Israel Ltd.
Re/Max Israel
Shufersal Ltd.